Merida Student House (CEM)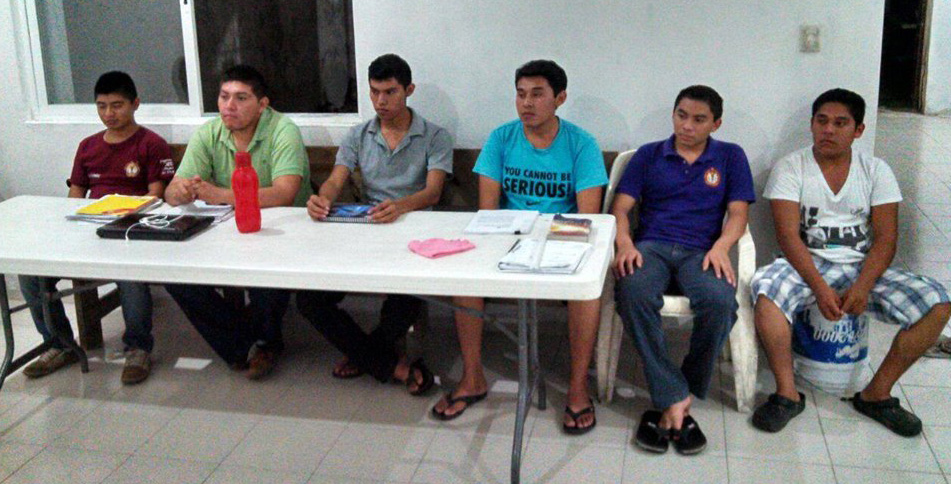 Residents of the Merida Student House attend a house meeting (2014)
We at Acción believe strongly that education provides the best path out of poverty.  The Mexican government offers free public education through post-graduate school to those who pass rigorous tests.  However, students are not offered transportation to public schools, and must also purchase books, uniforms, and secure their own lodging.  As a result, many families from small villages cannot afford to send their children to school.
The Merida Student House (in Spanish "Casa Estudiantil Merida" or CEM) provides room and board and some scholarships to young men who are pursuing high school, college, and seminary degrees at schools in the city of Merida.  These men could not otherwise afford to live in Merida to attend school.
Click on this link to see the current students at the Merida Student House.
If you are interested in helping Acción educate the next generation of Mayan Mexicans click here to check out our student sponsorship program.
History

The Merida Student House (formerly called "El Refugio" or "The Shelter") was founded in 1996.  It's Spanish name is Casa Estudiantil Merida, abbreviated "CEM."

The Student House provides a Christian environment for students to live in the city of Merida while attending school.  From the poorest villages and towns throughout the Yucatan Peninsula, these young men are hosted at no cost until they become pastors or professionals to pursue a productive life on their own.

Today a number of them are pastors, engineers, or other professionals and are able to serve the church and community.  Service to God and fellow people is a strong emphasis in the Student House.